The Lord's Disciple
Colortown x Enchanted Rose

2002 Chestnut American Saddlebred Filly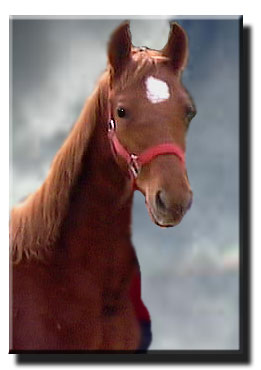 Miss Lordus is a wonderful mare. She is now broke to ride. She produced a beautiful black colt in 2005. Miss Lordus was stolen as a yearling. She was recovered in Louisiana over a year later! We are so happy to have her back. I never for a moment thought I would not see her again. Her story is on Sharyn's Page. It will warm your heart!
Miss Lordus is not for sale for any price!
New pictures coming soon!